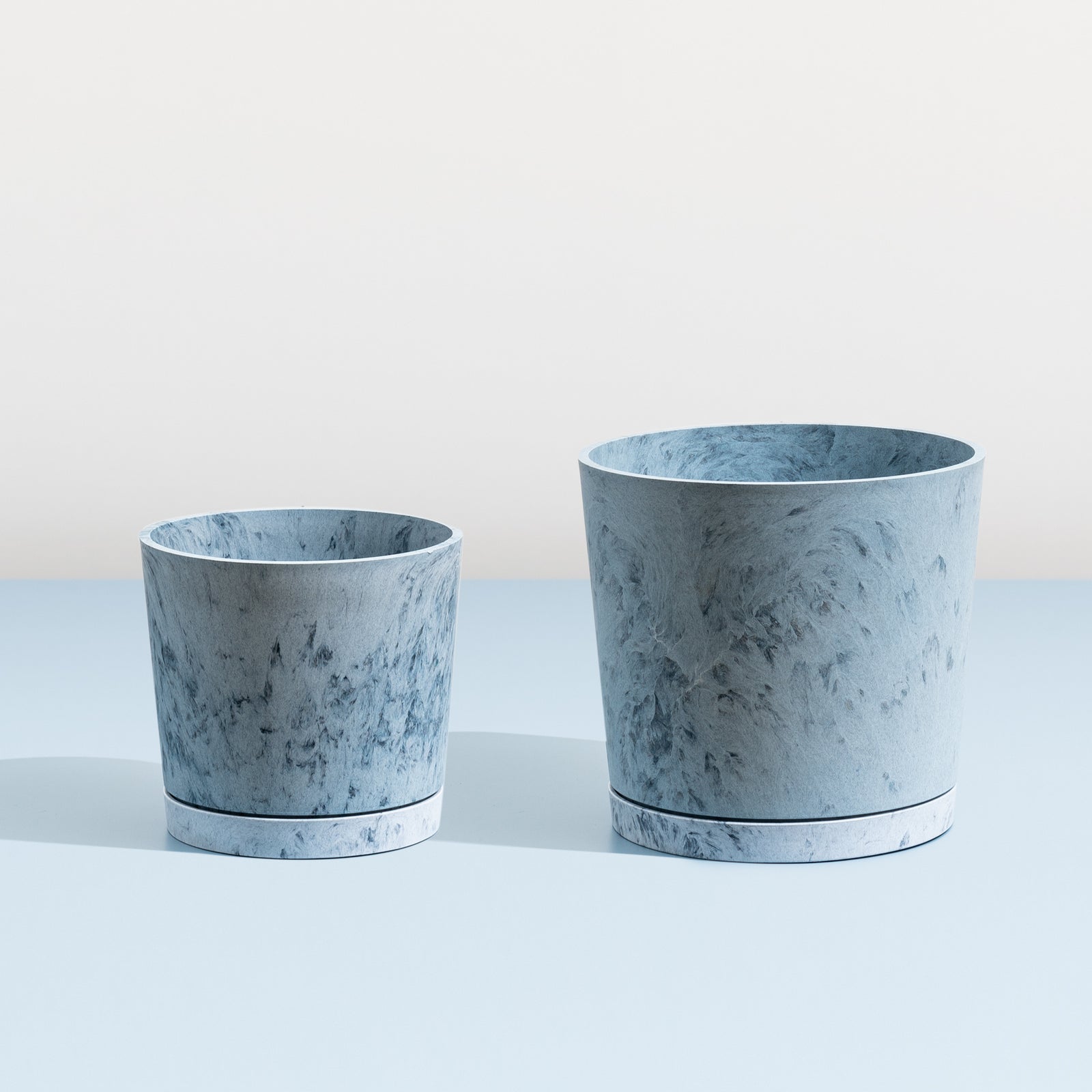 We've got some exciting news to share that we've been working on for quite a while. We are thrilled to announce the addition of a new product to our Via Citrus family - Repots!
Over the past year, our team has been working tirelessly with our manufacturing partners in Germany to bring you an innovative, sustainable solution for your planting needs. After rigorous design, development, and testing, we're finally ready to unveil our eco-conscious creation.
Repots are not just any pots. They're a testament to our commitment to sustainability and care for the environment. Made from 100% recycled material, Repots marry a modern design with sustainable materials to give you a pot that's just as good for your citrus as it is for Mother Earth.
We are launching two variants of Repots:
Denim and Recycled Plastic Pot: This chic pot is crafted from discarded denim scraps and recycled plastic. Each piece tells its own unique story and adds a touch of charm to your green space, making your citrus plants even more special.

Maritime Recycled Plastic Pot: Our second pot variant is a nod to our oceanic friends. Made from recycled maritime plastic, such as old ropes and fishing nets, this pot carries a little piece of the ocean with it. It's a great way to add a maritime flair to your plant display while contributing to clean oceans.
We are immensely proud to take this step towards sustainability, and we're even more thrilled to share it with you. Now, you can indulge in your love for plants while also contributing to a more sustainable world.
Head on over to our website to take a look at these eco-friendly marvels. They're ready to be filled with your favorite citrus trees and plants. As always, we're here to support you in your planting journey, and we're excited to hear what you think about our new Repots.
Thank you for your continued support and for joining us on this journey to a greener future.
Happy repotting!