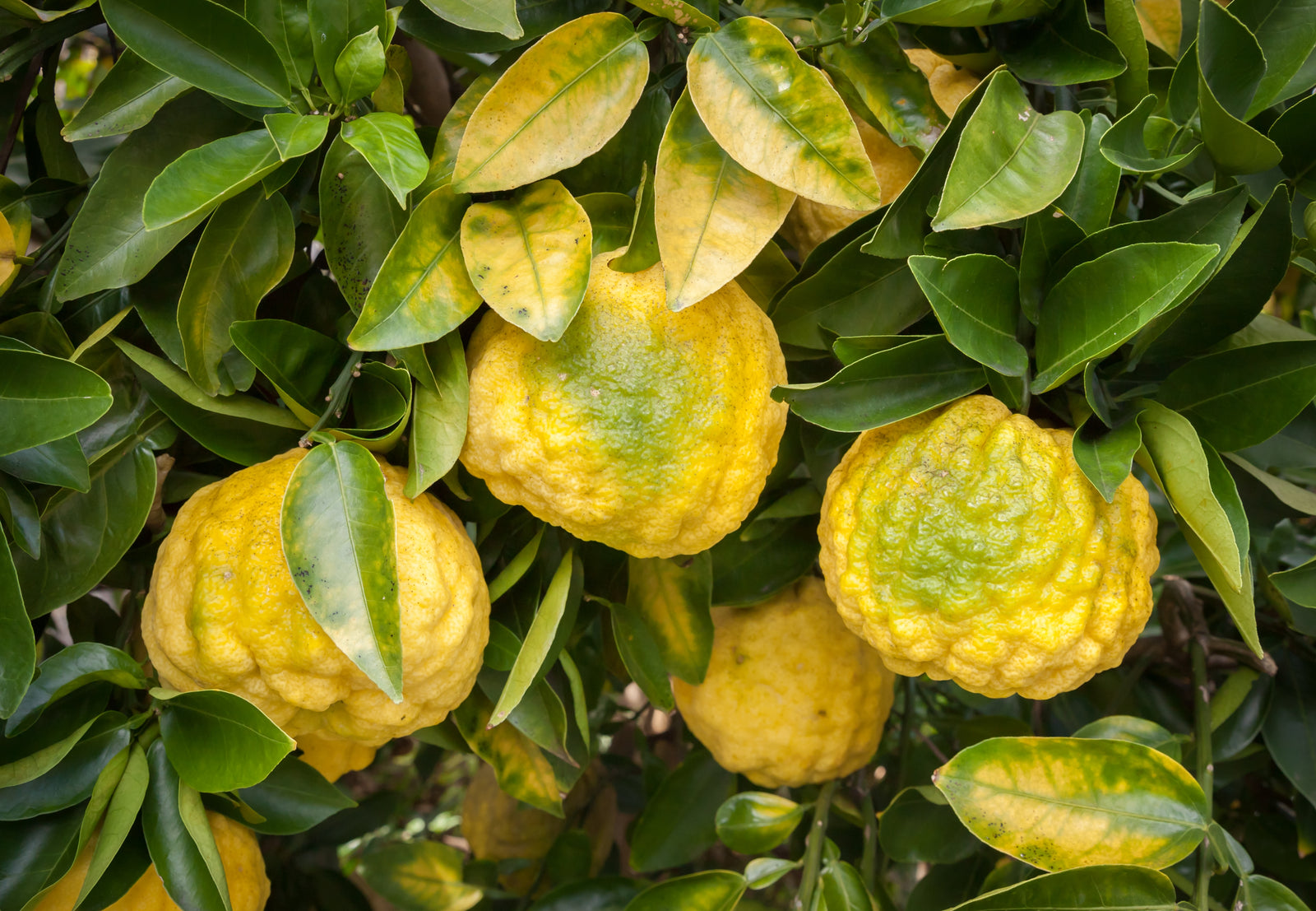 We at Via Citrus have been buzzing with excitement and, finally, we're ready to let you in on our juicy secret! This fall, we're adding a new, exhilarating tang to the family: meet Yuzu, the citrus sensation straight from East Asia that's set to revolutionize your garden (and your kitchen!).
So, what's the fuss about Yuzu? We're glad you asked!
Originally from China and popularized in Japan and Korea, Yuzu is a citrus variety that's truly in a league of its own. Picture this: a fruit that combines the tartness of grapefruit, the enchanting aroma of mandarin, and a dash of lemon zest. Yes, that's Yuzu! But don't let its size fool you – these small, sun-coloured globes pack a punch of intense, complex flavors that are bound to tantalize your taste buds.
If you're a fan of unique culinary experiences, chances are you've already encountered Yuzu. It's a superstar in the making, sneaking its way into various dishes and products. From the refreshing Yuzu tea that warms you up in the winters to the citrusy splash in your Ponzu sauce. From the subtle Yuzu notes in your artisanal chocolate to the zesty kick in your cocktail. Yuzu is spreading its wings and how!
And the best part? This Fall, we're bringing the magic of Yuzu right to your home gardens. That's right – with Via Citrus, you will be able to grow your own Yuzu and enjoy its unique flavor straight from the source.
The citrus world is ever-expanding and full of surprises. So, why not join us on this tangy ride? Grab a glass of your favorite citrus juice, sign up for our newsletter, and let's embrace the upcoming Yuzu revolution together!
Trust us, your garden and your palate will thank you for the exciting Yuzu adventure. It's not just a plant, it's a journey – one filled with zing, zest, and a whole lot of fun!
Here's to the upcoming citrusy fall, and the many Yuzu-infused delights it promises!