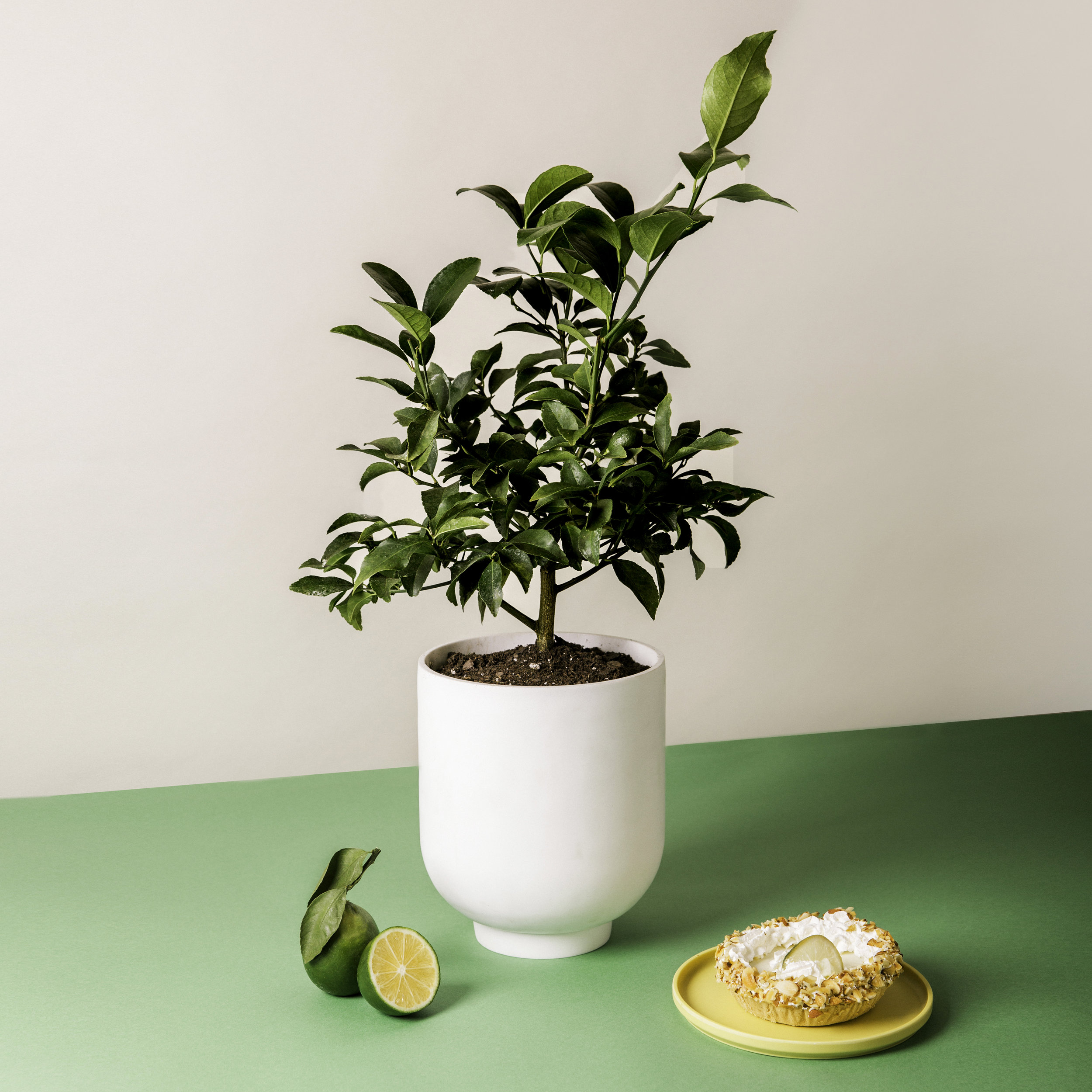 Key Lime
* Our Key-Limes are now available for pre-order! Buy now and we will guarantee shipment of your tree by the first week of September 2019.
Key Lime trees are best known in association with our farm's home state of Florida, the Keys group of islands, and of course the famously delicious Key Lime Pie. The blooming cycle is year round offering beautiful and fragrant flowers as well as fruit.
Depending on season, plants range from 18-22 inches tall and 6-8 inches wide. Plants are shipped in standard black one gallon growing pots.
FYI - We ship our trees from the farm on Monday and Wednesday mornings only. This guarantees three day shipping for each order.
*PLEASE NOTE - We do not currently ship to, AZ, CA, LA, HI, TX, Puerto Rico, Guam, U.S. Virgin Islands, American Samoa, and Northern Mariana Islands, any freight forwarding locations, hotels, PO Boxes, or Military (AFO/FPO).